Your reputation level will be displayed as a layer on top of your profile picture. For additional explanation on all levels, please use the table below.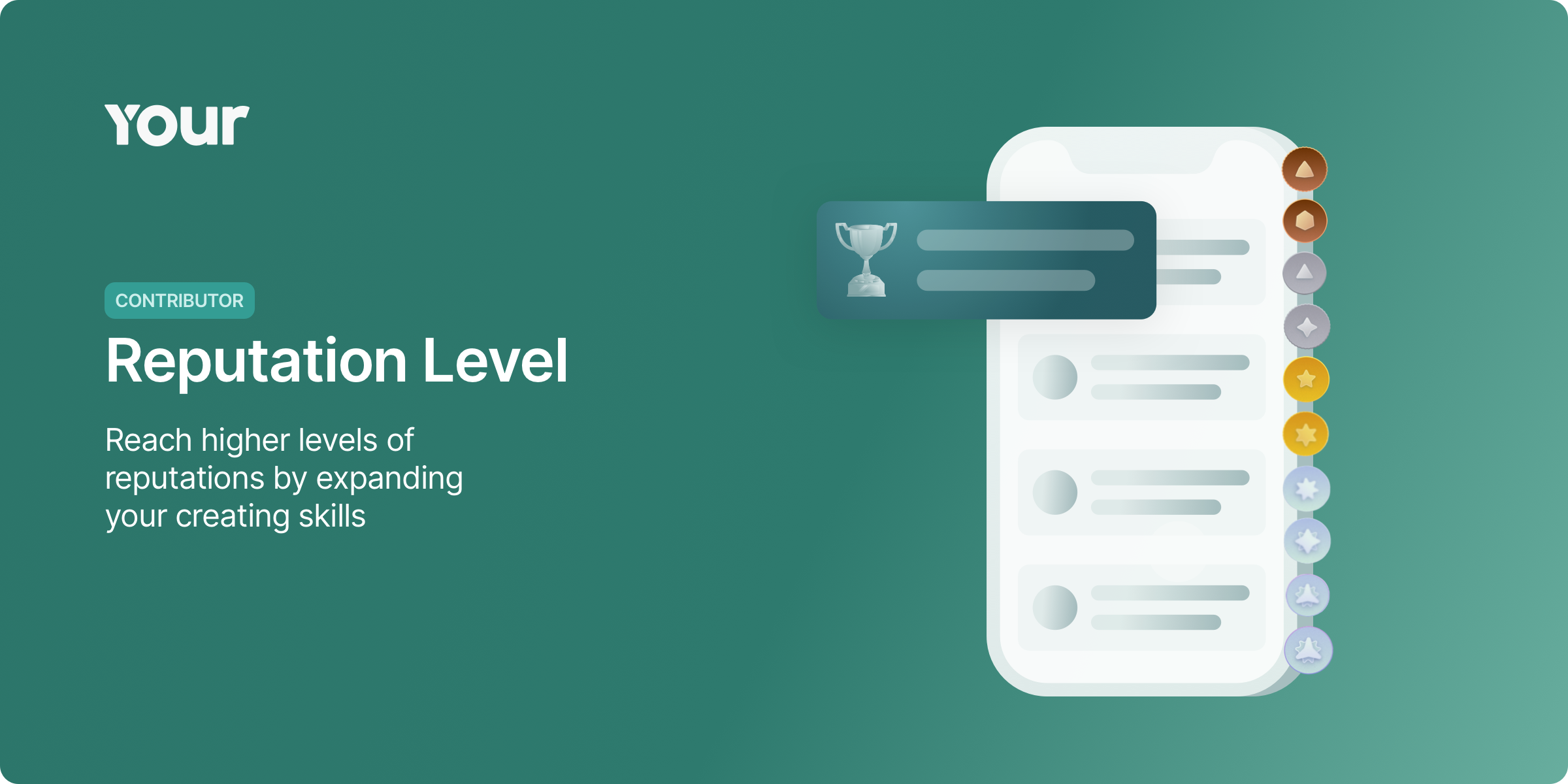 Adding up points you earn with creating content takes you to new levels of reputation. Reach higher levels of reputations by developing and expanding your skills in creating or curating content. The more content you create or curate, the more points you receive and the sooner you will unlock a new reputation level.
Before understanding the reputation levels, it might be useful to consult this page about points you earn per added content creation.
Levels of reputation explained
| | | | | |
| --- | --- | --- | --- | --- |
| Level | Points | Name | Badge | Explanation |
| Level 1 | 0 | Bronze | | Bronze members are new creators developing their content creating skills |
| Level 2 | 150 | Bronze+ | | Bronze members are creators with some basic creating skills already |
| Level 3 | 750 | Silver | | Silver members are dedicated and enthusiastic to create all kinds of content |
| Level 4 | 2.500 | Silver+ | | Silver members are not only creating but also curating content from other members of the community |
| Level 5 | 5.000 | Gold | | Gold members are trusted members who are knowledgeable and active contributors |
| Level 6 | 15.000 | Gold+ | | Gold members are trusted members who are knowledgeable and active contributors |
| Level 7 | 50.000 | Platinum | | Platinum members are seasoned members who contribute beyond providing help through mentoring, creating content and more |
| Level 8 | 150.000 | Platinum+ | | Platinum members are seasoned members |
| Level 9 | 500.000 | Diamond | | Diamond members are experts with product mastery who help other community members |
| Level 10 | 1.000.000 | Diamond+ | | Diamond members are experts with product mastery who help other community members |