Progress of YOUR in December 2022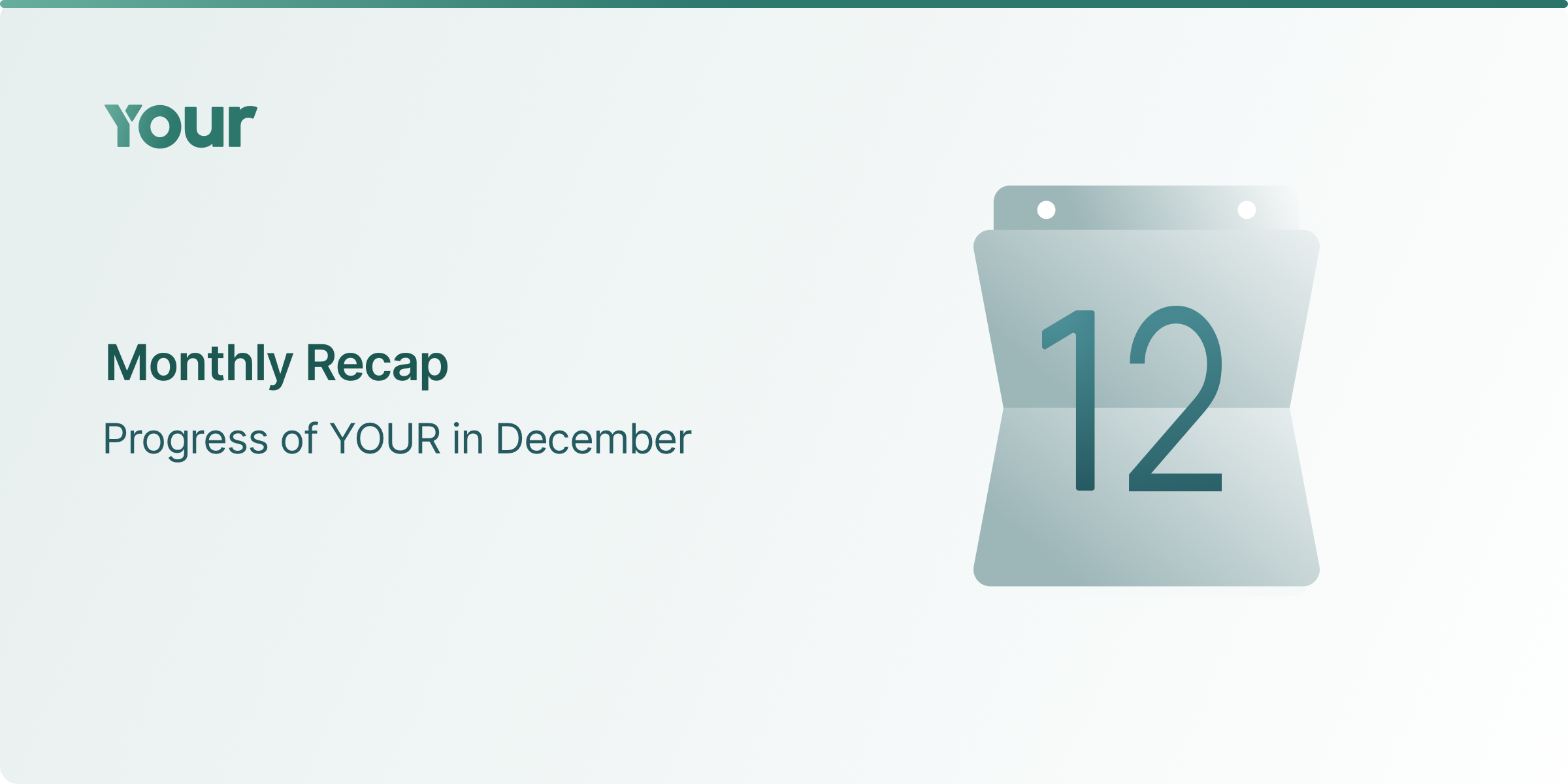 Holiday season
2022 was the first year of celebrating the holidays together with the YOUR community. The atmosphere within the community was warm and therefore we are looking forward to the following years where we can all continue to build on a strong holiday feeling with each other.
On behalf of team YOUR, we hope everyone had a warm holiday season and enjoyed their well deserved rest.
Latest protocol update
As a result of all marketing campaigns carried out, the number of Creation dApp users also endured a great growth. Below the growth of the amount of contributors to YOUR has been made visible, beginning in June.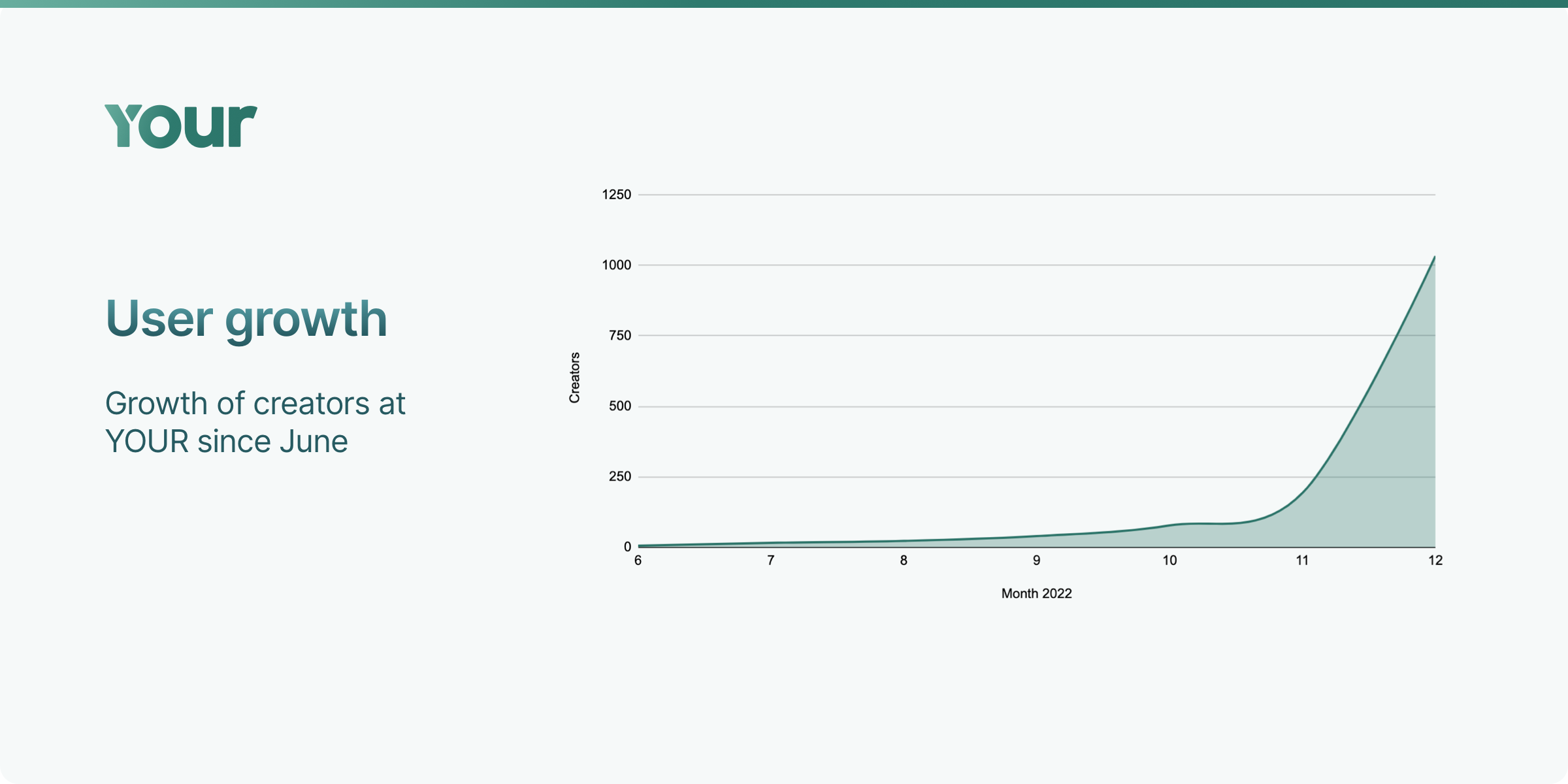 Community Input
Because YOUR Protocol is built by its community, we value your experience and knowledge. We appreciate sharing these as it enables us to keep growing and developing the product day by day.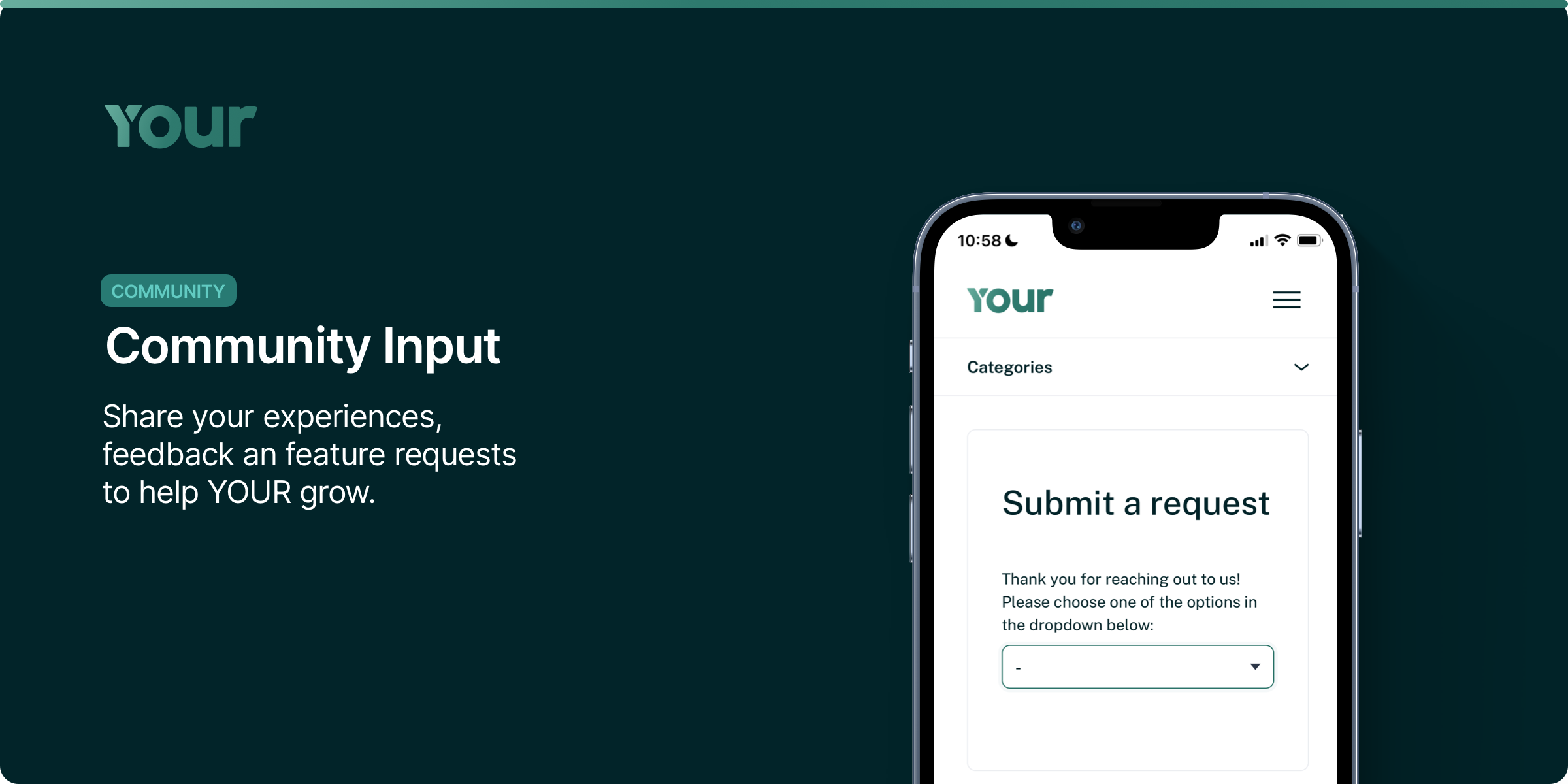 Since we are very eager to process and implement your input to help YOUR grow, YOUR will push to get the community even more involved. Therefore, the community input functionality was put in motion in December. From now on you can submit a request with feedback, your experience or tips and tricks for other community members. Give us feedback, feature requests, inspirations for a design feature or just a random idea on this page.
What's coming next?
New functionalities
To fill a product page as well as possible, it is important to provide the most extensive information about a product. This extensive information can only be described using many different types of product content. As the change history functionality has finally made its way to the Creation dApp, YOUR is far from finished developing.
Next year the editor at your.io will expand these content types with many more new types to create product pages of the highest quality. A Q&A section where you can ask questions about a product and even add answers. YOUR will keep the rest of the upcoming developments as a surprise, but preparations are in full swing to ensure that contributors can make the best use of all their product knowledge.
Follow YOUR on social media
Always want to be the first one to be updated about the newest developments? Join our community on Telegram or stay updated by following our Twitter, Medium and other social pages via this link.