Welcome to this first part of the section "Getting Started". Find your way at YOUR with these guidelines to get you started.
Signing up as a content creator is needed before being able to create content. Follow these easy steps to become a creator. Start creating and earn money today!
Step 1
Go to https://your.io/
Step 2
Click on "Become a creator" in the header at the top right.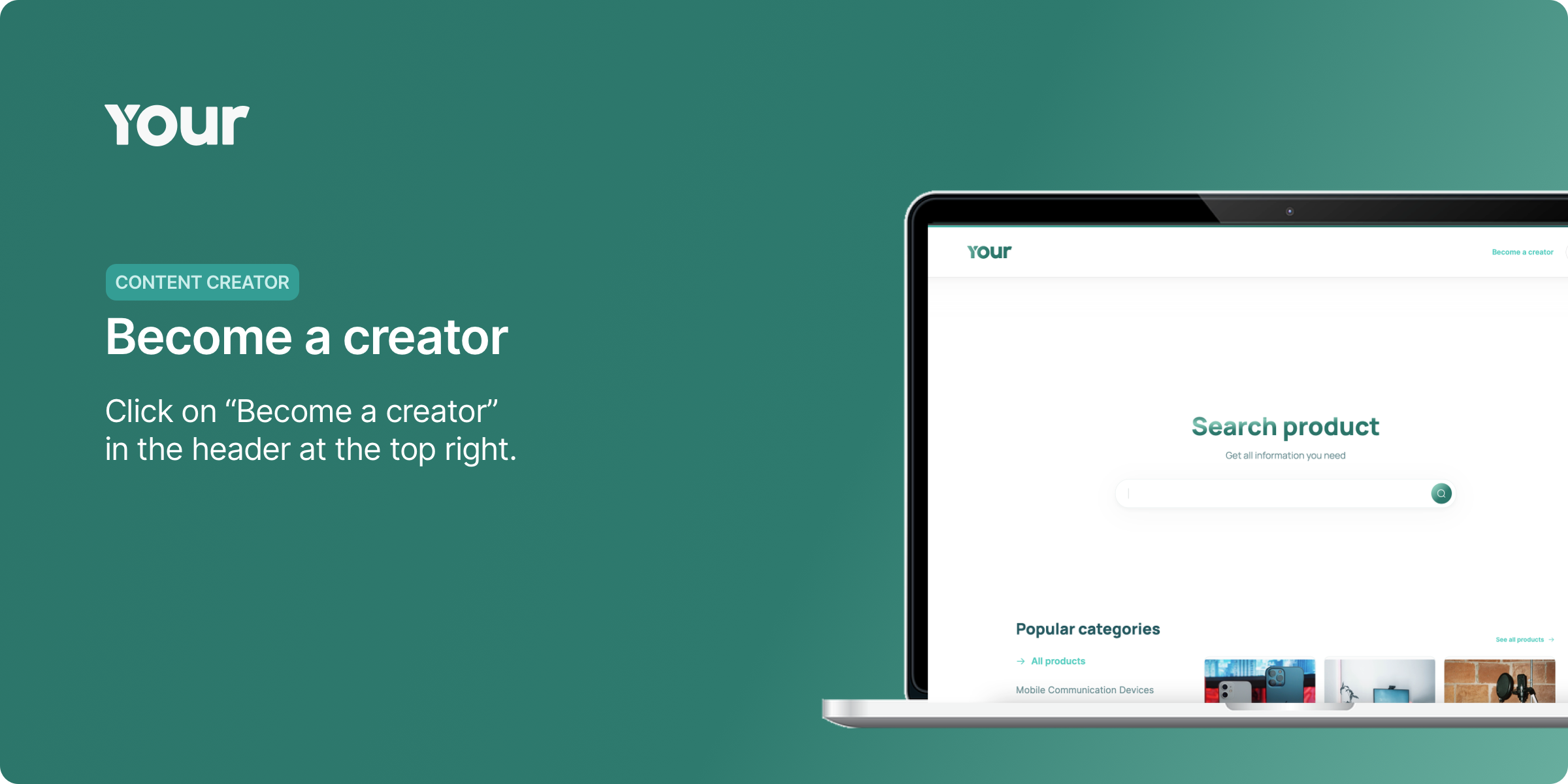 Become a creator button
Step 3
Hit the "+ Start creating" button.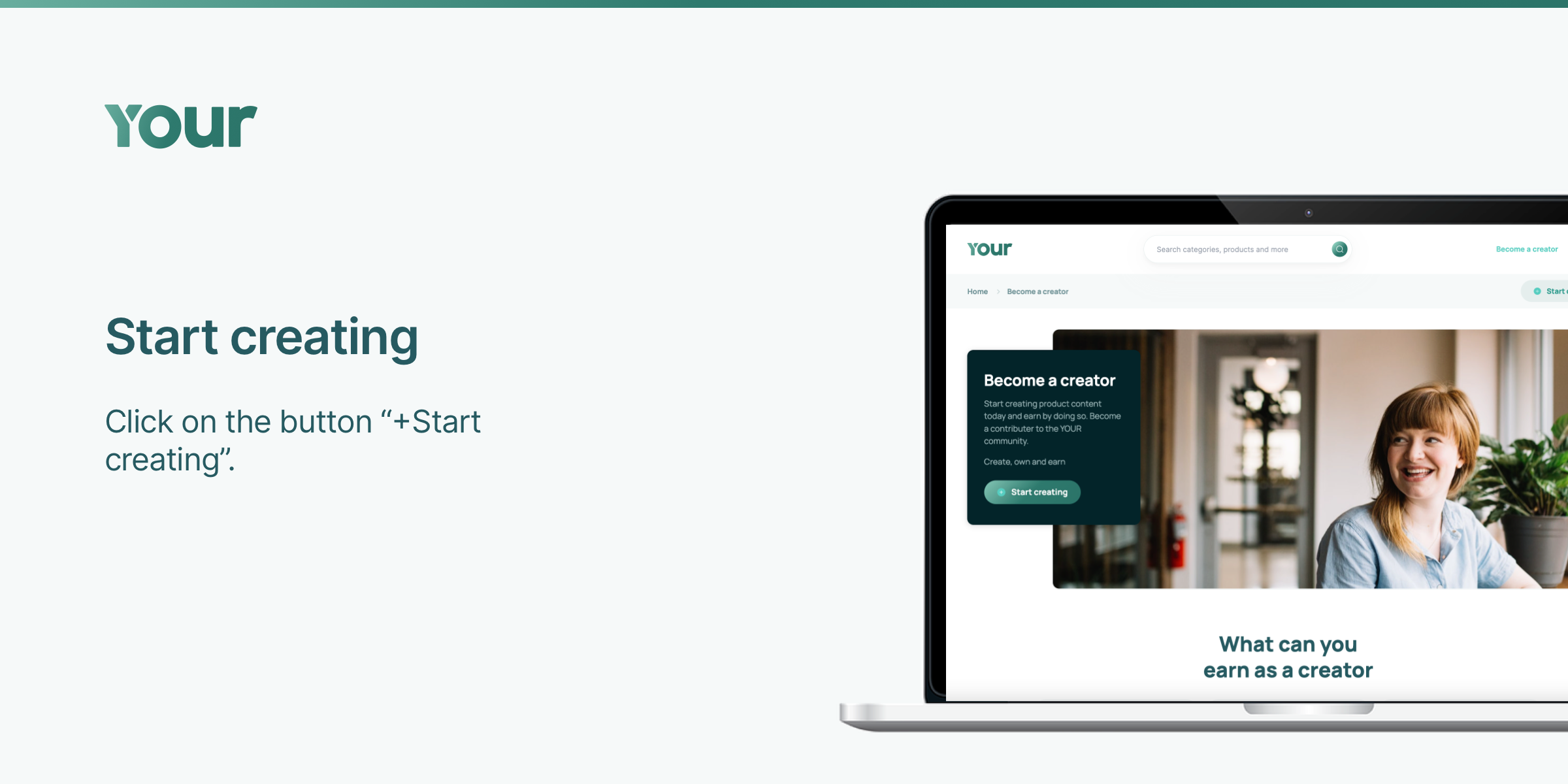 Start creating button
Step 4
Create an account by filling in your email, user name and name. Create a password and agree to the Terms & Conditions after reading them carefully. Click "Sign up".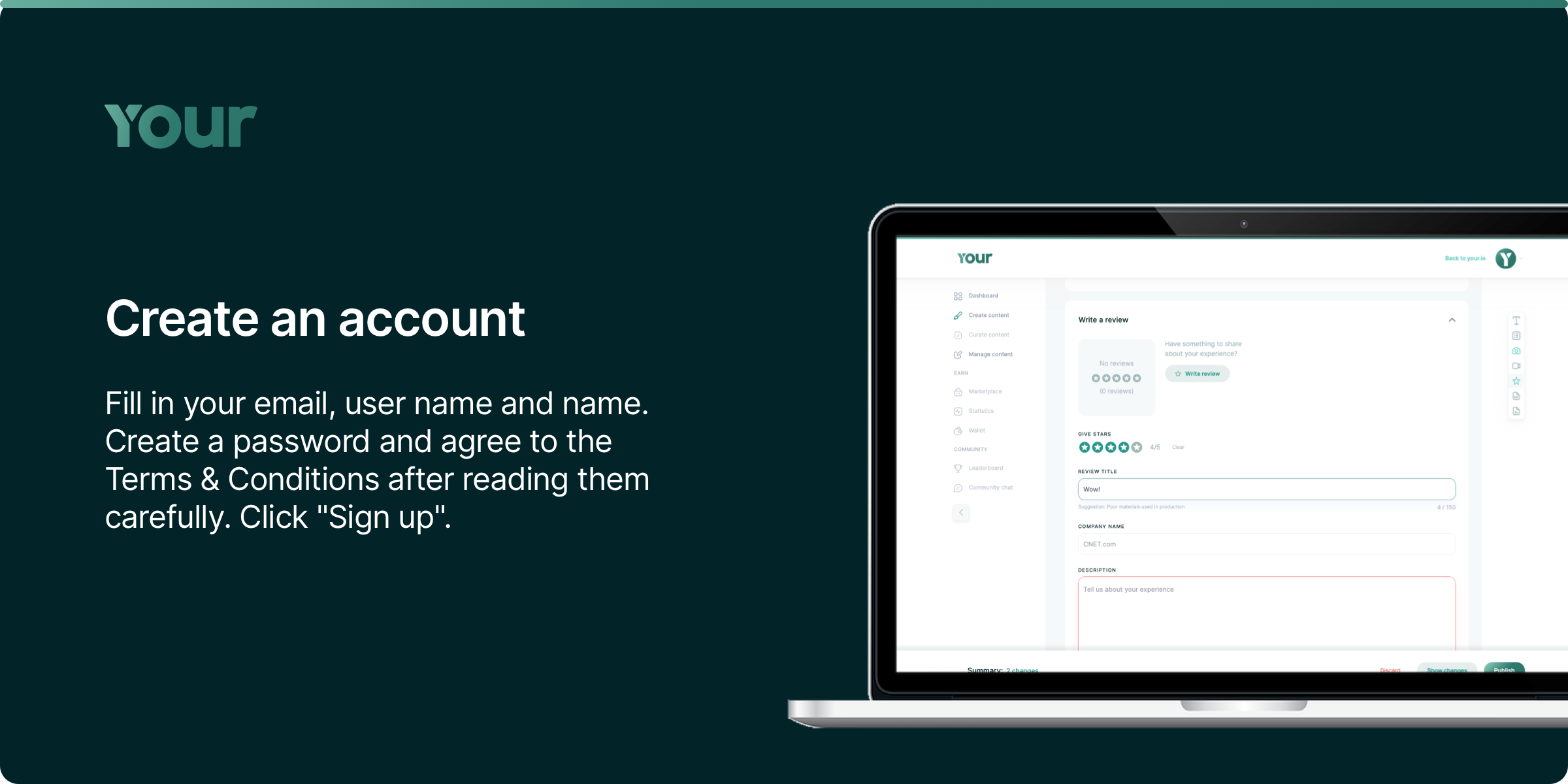 Create an account
Step 5
You've got mail!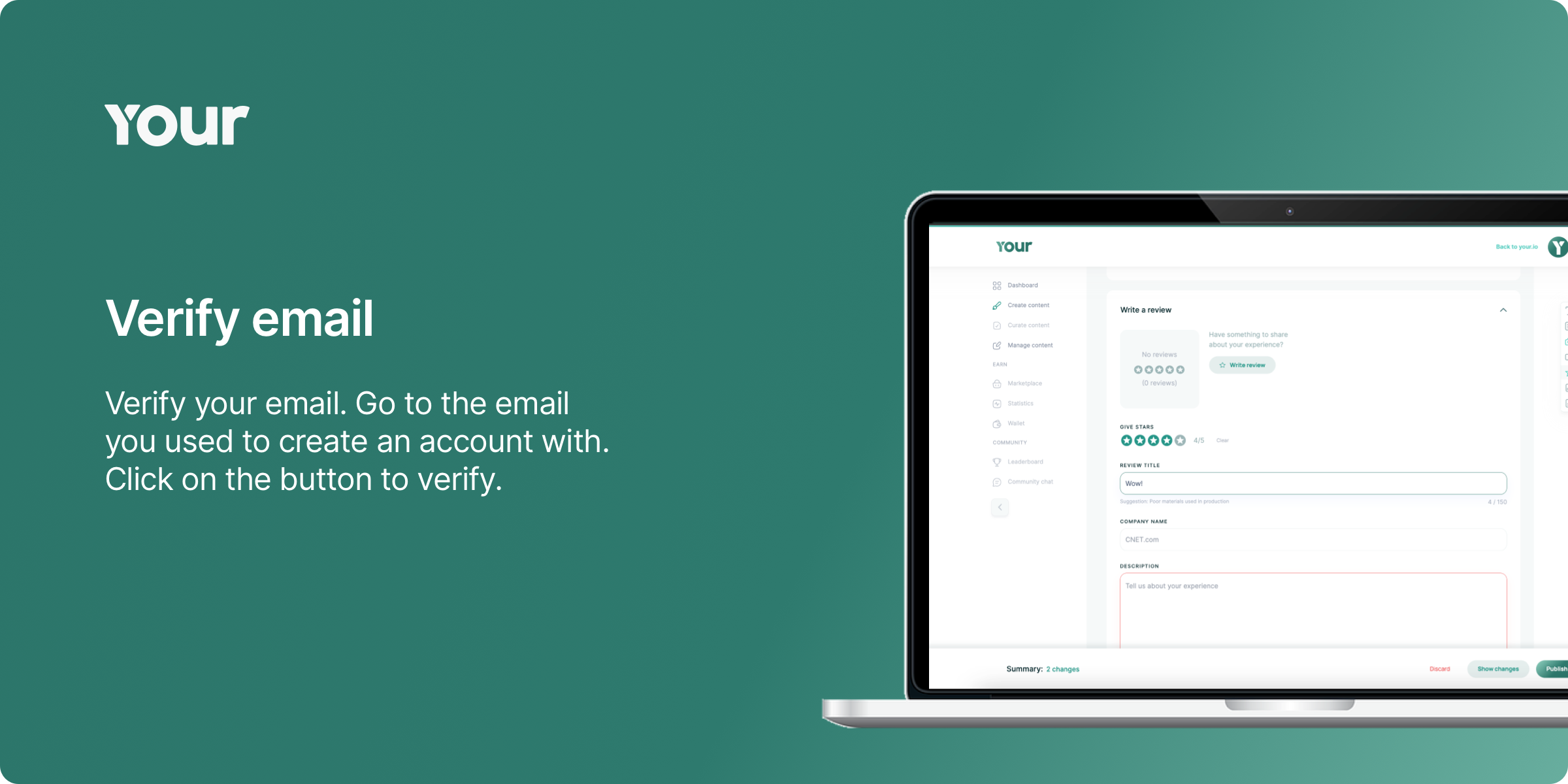 Verify email
Step 6
Congratulations! From now on you are an official content creator. Sign in with your account to start creating. Enjoy!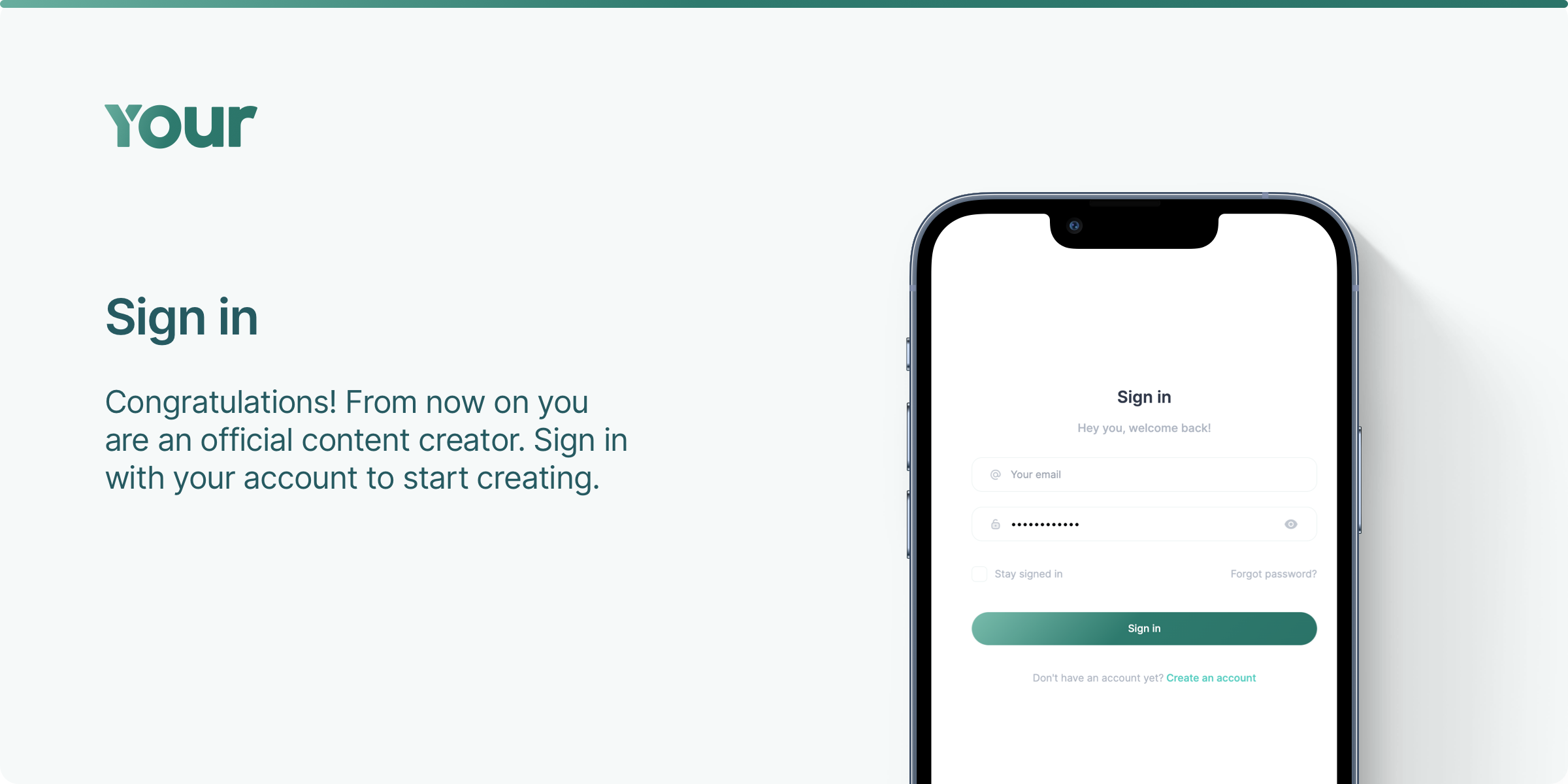 Sign in after verifying
What's next?
Before creating content you have to search products to create content around. Wondering how to do that? Head over to the Search Products article to learn more!
Instructions in a video