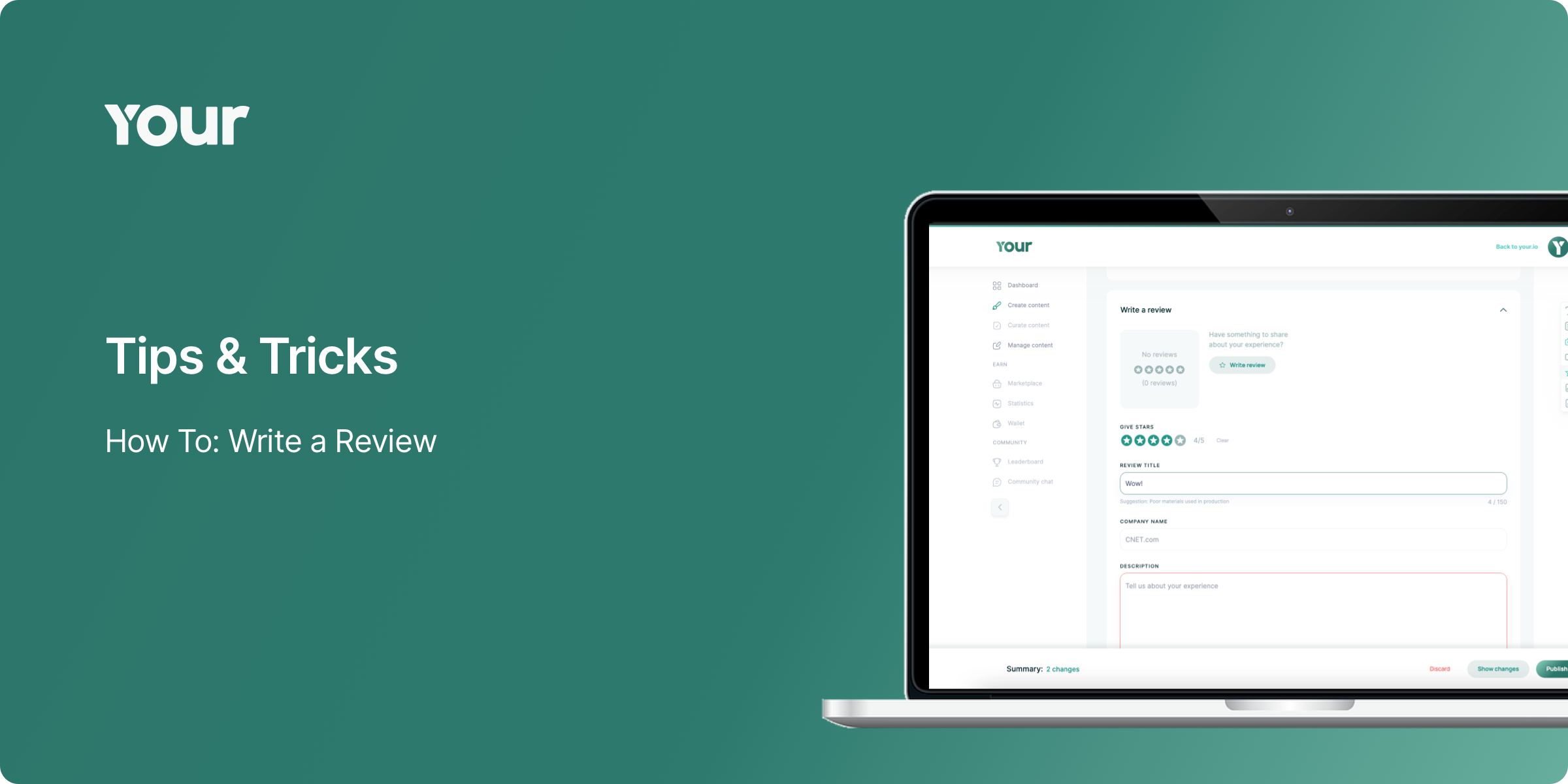 Product reviews and experiences build trust, and that trust increases conversion. More than 80% of consumers consult reviews when making a purchase. Share your thoughts in a review of experience about a product to help other customers make the right buying decision.
What is a product review?*
A product review is a critical assessment of a product, taking into account all aspects that form an opinion about that product: first impression, your opinion about the quality, the price etc. The customers who read your review most likely have never seen the product before. A review is a big part of the last step before someone makes a purchase.
What does a good review contain?
- What is your first impression?
- What does the product feel like?
- Correct use of the English language
- Be short, but as complete as possible
- Limit your review to your own experience
What are absolute no go's in a review?
- Opinions or statements that are not related to your experience. Only write reviews about a product you know quite well.
- Racist statements, swearwords, illnesses or any other words that come correlate to these words.
- References or URL's
- Statements from a commercial point of view that have nothing to do with reflecting on a product (commercial deals, discounts etc.)
* 🇬🇧 Important: currently it is only possible to create content in English
Tutorial - Writing a review at YOUR