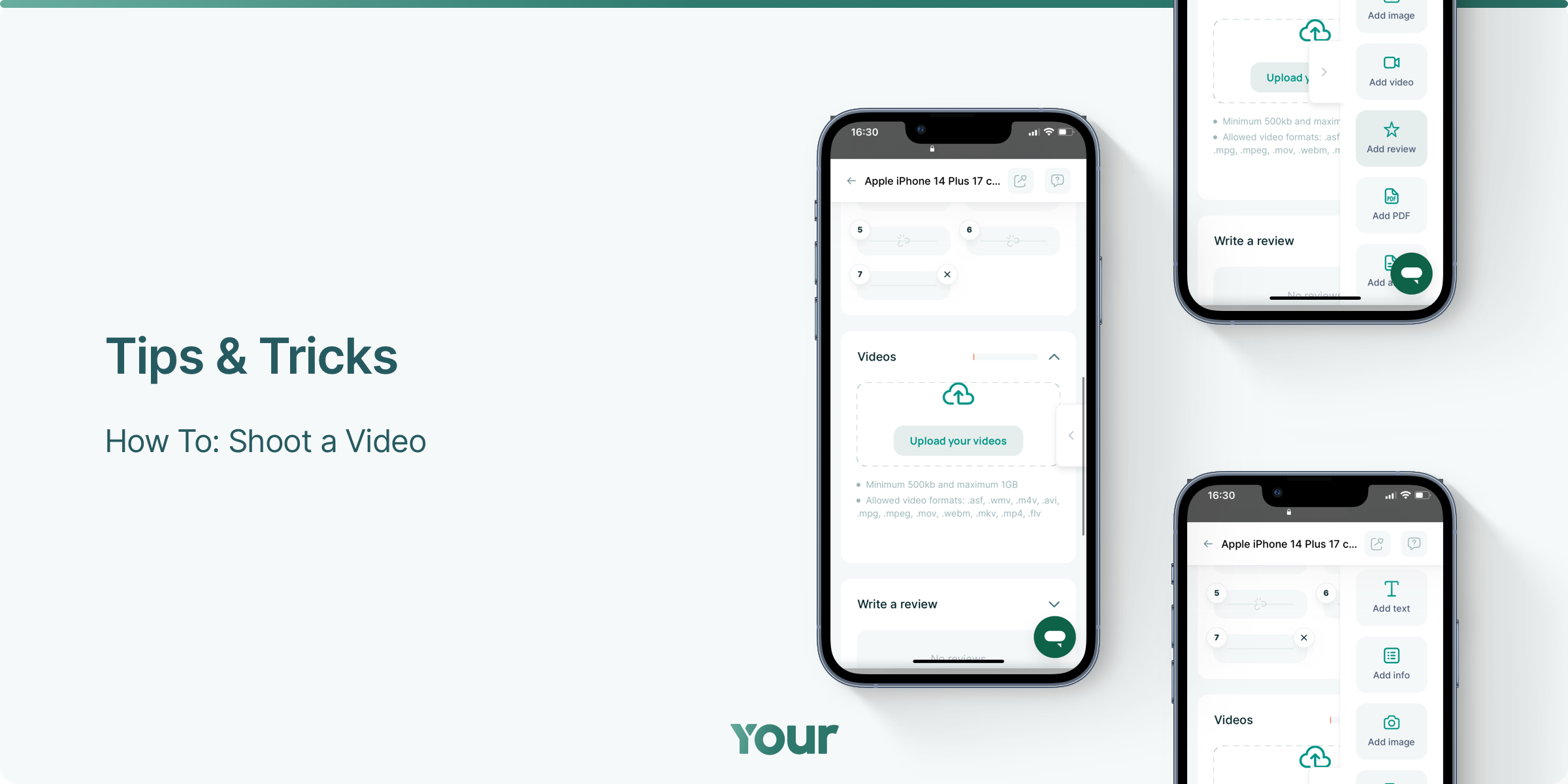 Videos are a fantastic way to show off the products and make shoppers feel like they're getting an in-person demo. If you're not a professional videographer (few are), it may seem a little intimidating to shoot your own product videos. Thanks to the glut of cheap cameras and easy-to-use editing software on the market, it's actually pretty easy.
No matter if you are just starting up or are managing the e-commerce site or aspects of it for a multi-million dollar brands: you can start making and testing product videos right now.
Types of videos
Different types of videos can help you enrich your product information. Don't limit yourself and get inspired by this suggested list of video types.
For customers it is nice to know how a product works in real life before they buy it. These videos remove a barrier from the customer, as they no longer have to figure out how they should use the product after purchasing it.
Unboxing a product from A to Z outlines a realistic picture of a product. It is a kind of video that makes the online version of a product come to life. In these videos products are held by persons similar to the customer, thus they ensure the credibility of a product page.
The ones we all know from television. Short commercials that run between television programs. Products are highlighted during the whole video to convince the customer to buy the product. Unleash you creativity and create your original commercial.
A few tips to get you started
1. Start with a script
Know what you're going to say so you aren't tripping over your own words. Make sure they include the key differentiators of the product.
2. Keep it short
Videos are 60 seconds or less in length. And going over three minutes means performance plummets. Just keep in mind that attention spans online are even shorter than normal.
3. Show and tell
Take full advantage of the medium by showing the product in action, not just standing beside it and listing the features. When you mention a feature, show how it works.
4. Act natural
Not everyone is comfortable on camera, but you want to appear as natural as possible to set the right tone. Think of it as having a conversation with your customers, just like you would if you were showing them a product in person.