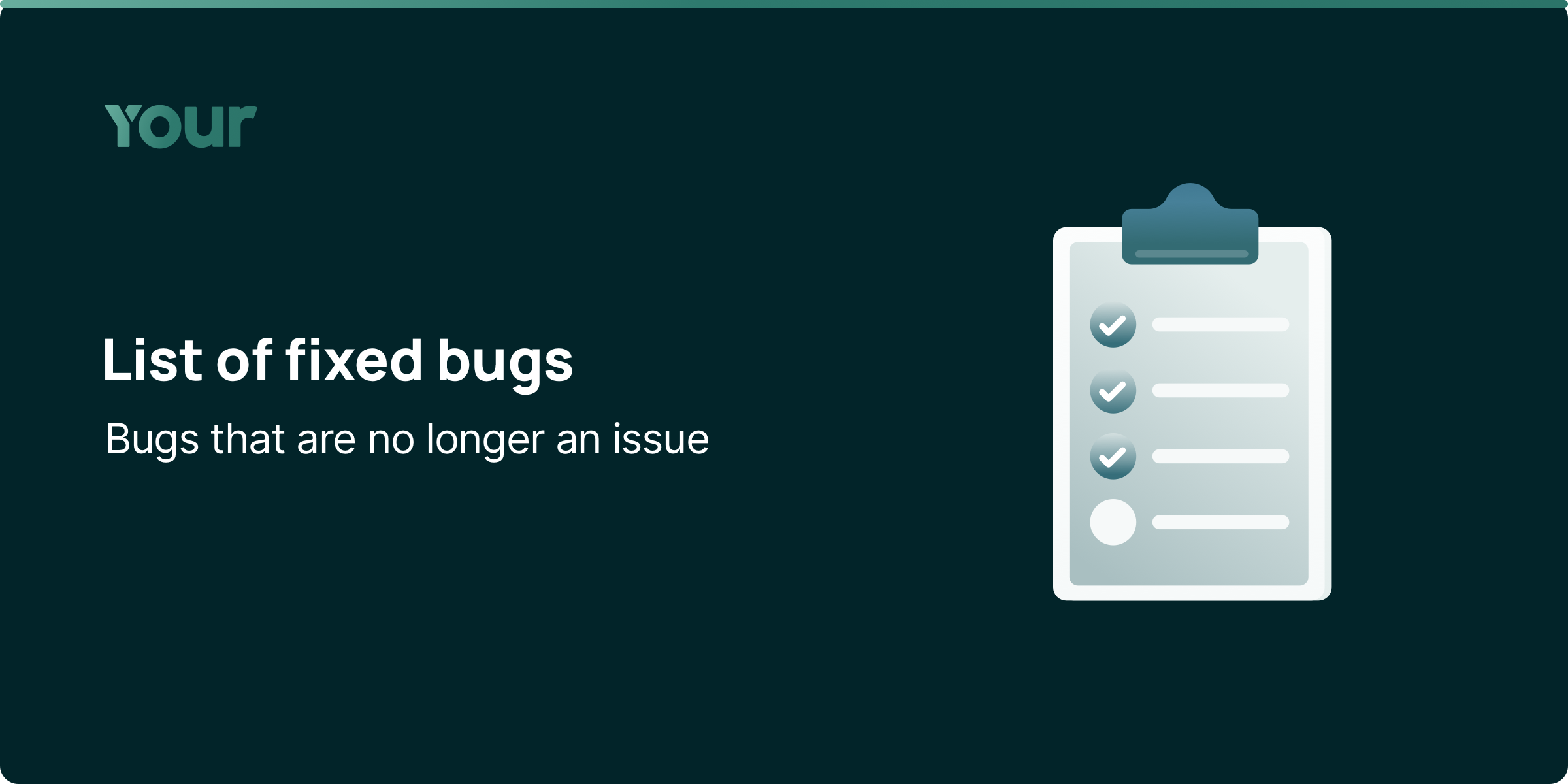 After solving the confirmed bugs bugs Testnet users sent in, these bugs are replaced to this article. This transparent way of sharing the growth visualizes the enormous help and support YOUR receives from their community.
Let's keep growing and build a future together to realize our vision.
Arrow on "profile settings" page
On mobile devices the 'back' arrow doesn't react within the profile settings.
Dark mode bug
Right now the dark mode is not implemented yet. This also includes the toggle visible in your profile preferences. This means dark mode doesn't work and the toggle also has no effect on the platform.
Adding Telegram link to socials in profile
Right now copying and pasting a Telegram URL in de 'Socials' field on your profile is not possible. Instead of the original form of the link (https://t.me/username), only the fully written form works (https://telegram.me/username).
Picture of product pops up
After opening and closing a product image and trying to use the arrow to go back to your search results, the image opens again instead of seeing the previous page.
Adding emoticons to "about me" page in profile
Right now the output after adding emoticons in the 'About me' field at your profile differs from the input. The emoticons are not visible after editing the field.
Outlining words and text fields
Right now some words in the application don't fit in the right outlining. Words can be longer than the text field should allow.
Profile data doesn't save after logging out
After verifying your account, some changes in your profile data are not saved after logging out.
Double search bar
Right now, when scrolling down the home page, a search bar in the header appears a little before the big search bar totally disappears behind the header. This way, two search bars are visible at the same time.
Selecting "brands" in dashboard
After clicking on brand in dashboard, such as Apple or Microsoft, an error occurs.
Filters don't match
When filtering within the 'create content' page, the proposed brands do not adapt to the selected categories and vice versa. This occurs when filtering products before creating content once being logged in.
Filters reset automatically
Create content page: when going back from a product page to the page with all products, the previously selected filters will not be saved.