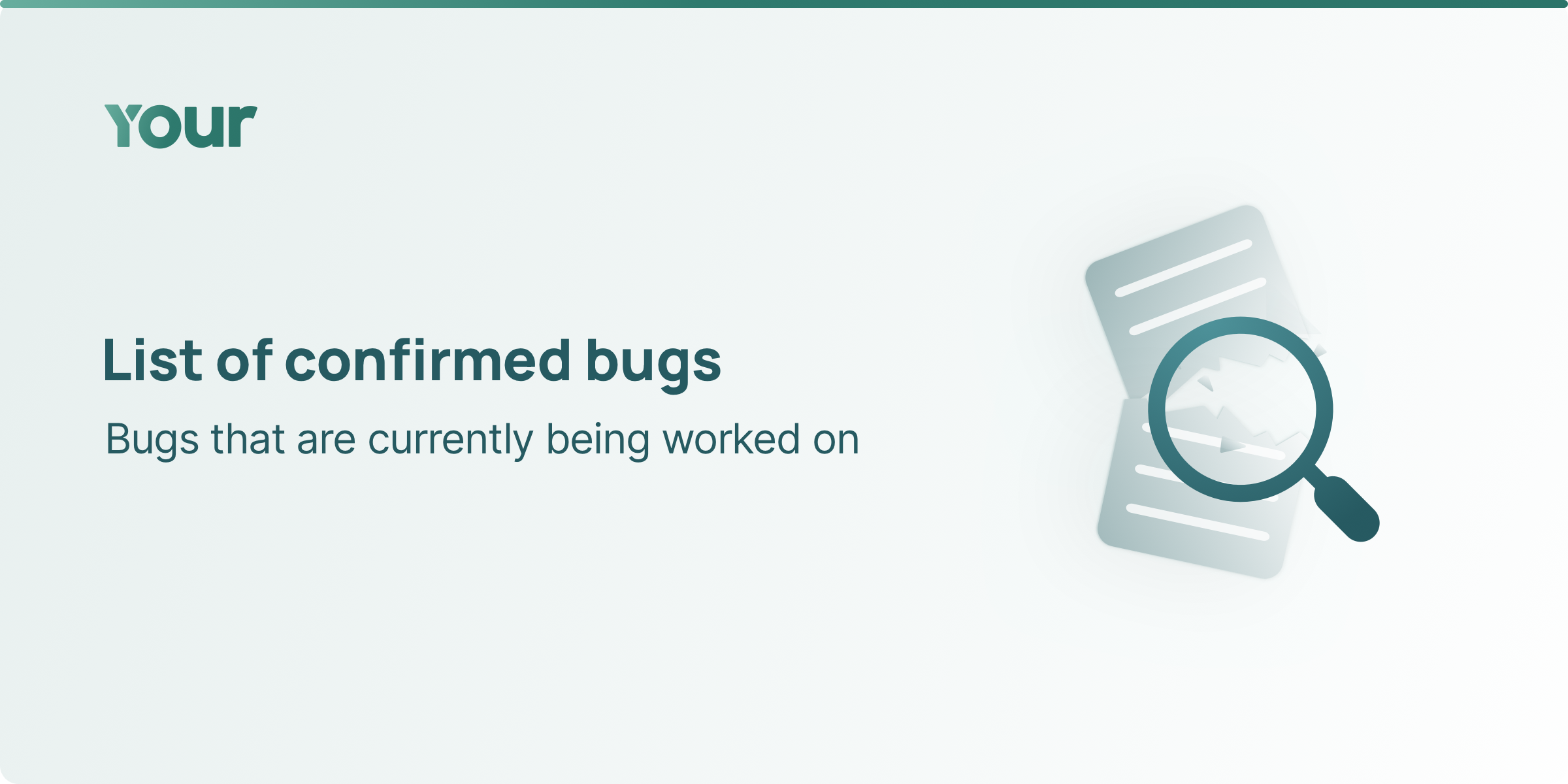 Testnet users are currently working hard on testing the platform successfully. Some valuable bugs are already found and currently being worked on. To learn more about which bugs have already been found, here is a list with bugs that are known to the team. Please note that tickets that report these bugs after these bugs were already published in this article page, will not be taken into account for points anymore.
Behind the scenes, the YOUR team keeps careful track of the given points. The 3rd of November 2pm CET+1 the first Bug Contest winners will be announced.
Translating causes error
At this moment, the functionality Google Translate offers within the platform translates too many data. YOUR's database is not built to save all that extra translated data. That is why an error occurs. For ALPHA, only English content will be approved on the platform.
Signing up as both a creator and company is not possible
At this moment, creating an account for a creator account as well as a company account is not possible with the same email. You need to use two different emails to create an account for both functionalities.
Adding website in profile settings
Currently, a website can be added without a domain name. This way only ".com" will be visible in the profile settings.
Broken pictures
Some thumb pictures of products don't come true correctly. The following symbol then occurs: Date of birth and phone numbers
At this moment there are no restrictions in adding your age or phone number in profile settings. This means every date of birth is possible to enter.