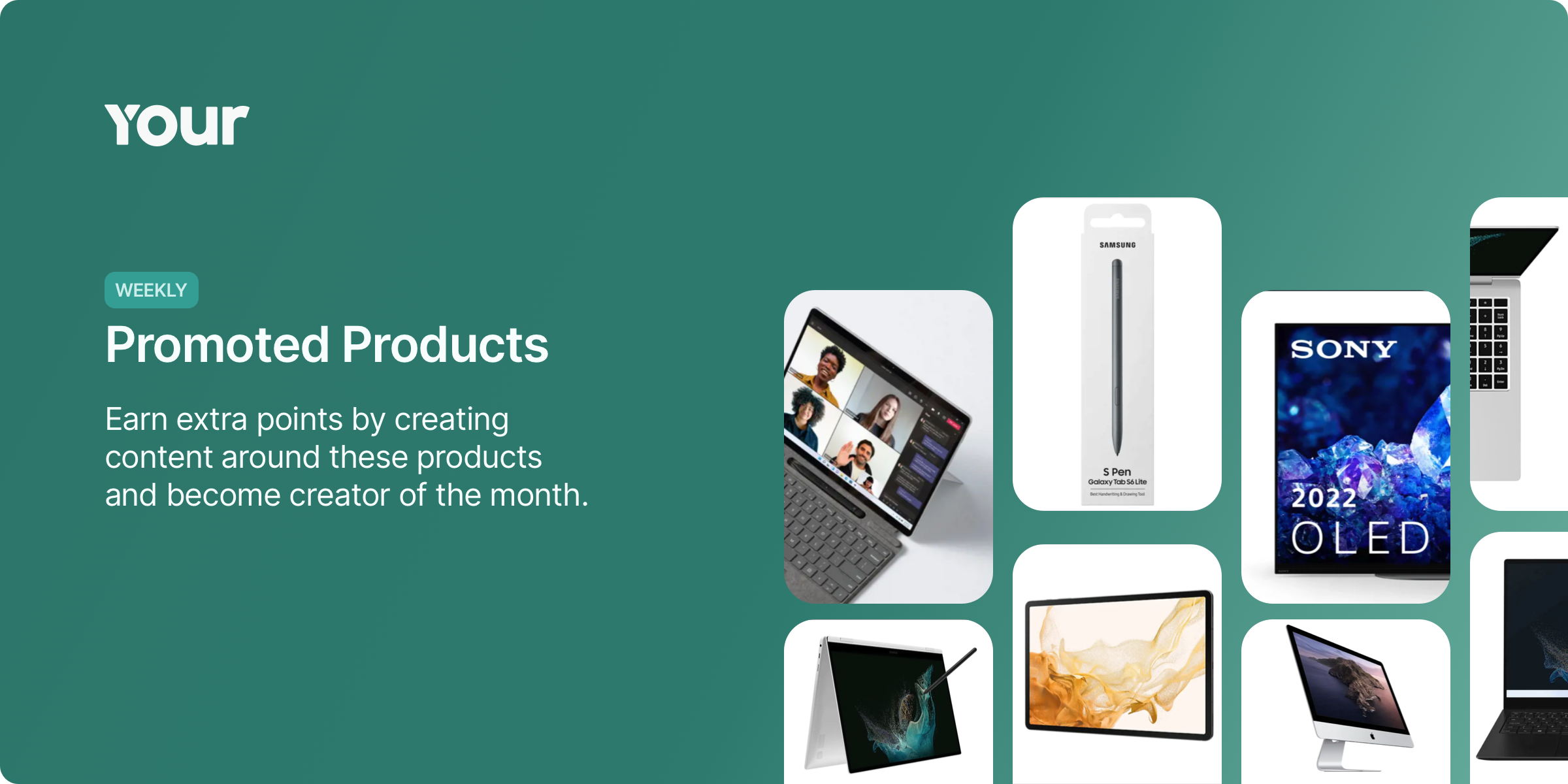 Here you'll find all promoted products for which the content created around these products count for two points. Create content around these products during the creator contest to receive 2 points per content type created instead of only 1.
List of Promoted Products:
Creator Contest: March 1st - March 31st
For an overview of this weeks' promoted products, click here.